ASL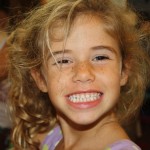 ARIEL  is home to a substantial culture of Deaf and Hard-of-Hearing families and individuals. We have ASL (American Sign Language) interpreters during the services and teachers trained in ASL for children's classes. Our Deaf family members are right in the middle of everything here at Ariel, even the dancing!
Rabbi Paul and others in the congregation have been rapidly learning ASL, leading many of the prayers and blessings in ASL, and all are certainly blessed by the passionate theological discussions and warm fellowship that we enjoy together.
We are soon hoping to videotape the Torah Portion teachings and the weekly Messages at ARIEL, with ASL interpretation, to be posted here online each week. We have also begun producing popular worship songs that we sing, interpreted in ASL that will soon to be posted here online.